Presents
FCh Locar's Flirtatious at HoneyKyst

Sire: 
Am. Ch. Sporting Fields Rock On JC  Dam: Am. Ch. Locars' Butterfly Ballot

4/30/2003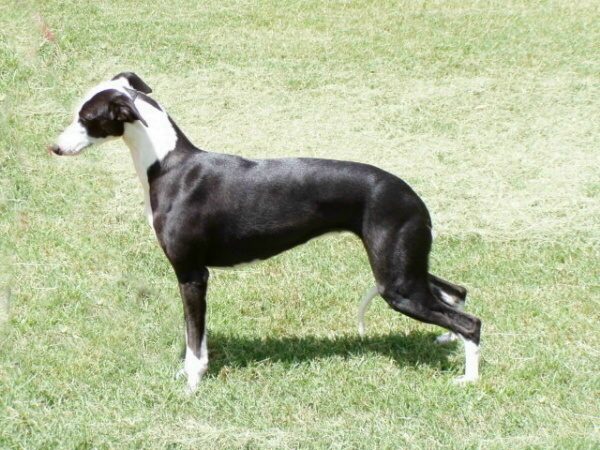 Flirt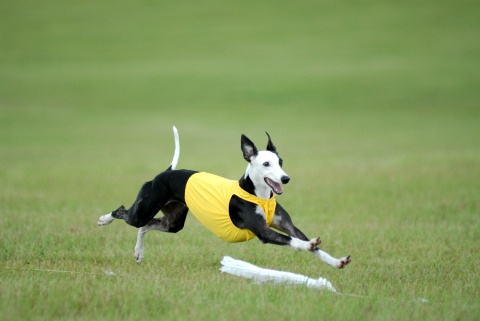 Flirt having a blast the weekend she finished her field championship


Flirt is now owned and loved by Veronica Lupinacci!! Flirt was our first whippet and our first Field Champion. We are thrilled that she is in a loving and forever home with Veronica.
Pedigree of "FCh Locar's Flirtatious at HoneyKyst"

Parents
GrandParents
GreatGrandParents
SIRE

Am. Ch. Sporting Fields Rock On JC     

Am. Ch. Wenrick's Man About Town

 DCh. Sportingfields Jazz Fest SC

Am. Ch. Sportingfields Rea N'Wenrick

Mimbres Zoophisticate N Fld

Am. Ch. Mimbres Atlas Ascension

Am. Ch. Mimbres Alerek Britta Frank

DAM

Am. Ch. Locars' Butterfly Ballot

Am. Ch. Carbeth Black Bart of Locar SC FCh

DCh. Locar's Ferrari SC FCh

FC Carbeth Loud and Clear SC LCM15

Am. Ch. Locar's Kaleidoscope

Am. Ch. Locar's Martini on the Rocks ROMX

Am. Ch. Locar's Miata
Gallery for FCh Locar's Flirtatious at HoneyKyst